October 2016
Wineries of the 46 East - Halloween Poker Run
10:00 AM to 5:00 PM Sat, Oct 29, 2016
Venue:
Our tasting room (and all members of the 46 East Wineries)
Contact:
Jennifer 805.239.1616 ext 25,
tastingroom@roberthallwinery.com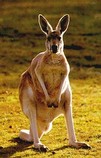 Join us for the annual Zoo to You Halloween Poker Run. A $20 Donation gets you your official Passport to play

- Passport holders receive complimentary tastings Satruday and Sunday at all 19 winery locations. Proceeds from the passport sales benefit local wildlife educators Zoo to You. Animal ambassadors will be in each tasting room from 11-4pm. Visit 5 participating wineries to build your best poker hand for 46 East prizes. Wear a costume and receive a 10% discount on wine purchases. Visit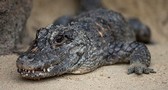 Eventbrite.com or any 46 East member to purchase a passport. For more details visit www.pasorobleswinerieseast.com.