Join Us
There's always cause for celebration at Robert Hall Winery!
Bring your friends and join us for one of these fun events:
---
June 2016
46 East Wineries Father's Day Weekend Passport Event - Eastside Wines & Wheels
10:00 AM to 5:00 PM
Sat, Jun 18, 2016 - Sun, Jun 19, 2016
Venue:
All 16 Wineries in the Wineries of the 46 East, including Robert Hall Winery
Contact:
www.pasorobleswinerieseast.com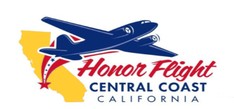 The Wineries of the 46 East join together to support Honor Flight Central Coast, CA. Purchase a passport ($20)

to taste or receive discounts at the 16 member wineries - 100% of the proceeds will go to Honor Flight. Each winery will have a life size "Toy" on display from 11-4pm. Passports valid both Saturday and Sunday. Enter the contests for a chance to wine 2 tickets to Esprit du Vin in January. Treat Dad to something special and support a great cause!