Join Us
There's always cause for celebration at Robert Hall Winery!
Bring your friends and join us for one of these fun events:
---
March 2017
Fabulous Fondue Party
1:00 PM to 4:00 PM
Sat, Mar 18, 2017
Venue:
Meritage Room 3443. Mill Road Paso Robles
Contact:
Christina 805.239.1616 ext 20,
cavernclub@roberthallwinery.com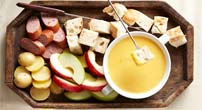 Join us for a fun and festive fondue party! We'll have an assortment of internationally inspired fondue creations in which you can dip a variety of goodies. Local cheese shop - Fromagerie Sophie - will be on-site creating the fondue from their amazing collection of imported cheeses. They'll include a traditional fondue so you can enjoy the classic too! For dessert, the chocolate fountain will be overflowing with an array of fabulous sweet treats nearby to dip. Each fondue will be paired with a Robert Hall wine and live music will complete the setting. We'll have The James Rivers Trio performing their accoustic magic. Join the party! Complimentary to club members, $25 for non-members. Reservations appreciated.
April 2017
9th Annual Wine 4 Paws Weekend
10:00 AM to 5:00 PM
Sat, Apr 8, 2017 - Sun, Apr 9, 2017
Venue:
Robert Hall Winery Tasting Room
Contact:
Jennifer 805.239.1616 ext 13,
tastingroom@roberthallwinery.com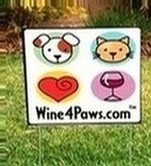 Wine 4 Paws is a weekend when Central Coast Wineries join together to help our four-legged friends at Woods Humane Society, combining wine and animals. Visit our winery on April 8th-9th, make a purchase, and we will donate a portion of our proceeds to Woods. Come taste some wine, play bocce ball, and enjoy the view on the Terrace during Wine 4 Paws weekend at Robert Hall Winery. We hope to see you there! Visit Wine4Paws for more information