Join Us
There's always cause for celebration at Robert Hall Winery!
Bring your friends and join us for one of these fun events:
---
May 2017
Honor Flight Central Coast Weekend at Robert Hall
10:00 AM to 5:00 PM
Sat, May 27, 2017 - Mon, May 29, 2017
Venue:
Tasting Room 3443 Mill Road and other Participating Central Coast Wineries
Contact:
Jennifer 805.239.1616 ext 25,
tastingroom@roberthallwinery.com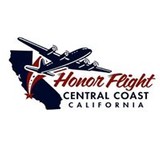 We're donating a portion of our proceeds from Memorial Day Weekend sales and helping to make a local veteran's dream become a reality. Honor Flight Central Coast is a local non-profit organization that fully funds and plans trips to Washington, DC so that our local veterans can visit the memorials that were built in their honor. Currently they are transporting the most senior veteran's to see the WWII and Korean War Memorials. Please stop by our tasting room and help support this great cause!
October 2017
Salt Lick BBQ
5:00 PM to 9:00 PM
Sat, Oct 21, 2017
Venue:
Robert Hall Winery
Contact:
Christina Clayburg (805) 239-1616,
cavernclub@roberthallwinery.com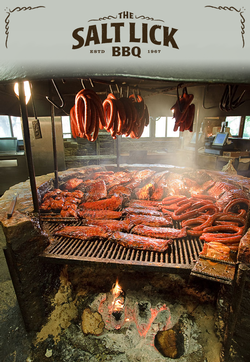 Texas legendary pitmaster, Scott Roberts of The Salt Lick restaurant, will be cooking a feast for our Harvest Festival guests. Join us for dinner and see why his slow cooked BBQ, smoked on an open pit, has put Driftwood, Texas on the map for all BBQ connoisseurs in the nation. He'll be making an assortment of appetizers. Brisket, sausage, pork ribs and chicken will be bar-be-qued on an open pit and smoked. There will be a fresh selection of sides – potato salad, slaw, beans and bread. Ending with his special peach cobbler with ice cream. The dinner will be paired with Robert Hall wine and served buffet style with live music through the evening. Cocktail Hour 5-6pm. Buffet Dinner in the Ampitheater 6-9pm
Club Member $95/person
Club Member Table (8 seats $83/person) $664
Non Members $125/person
Non Members Table (8 seats $109/person) $872
*Club Members log in to receive your discounted tickets
---
---