Join Us
There's always cause for celebration at Robert Hall Winery!
Bring your friends and join us for one of these fun events.
---
August 2019
Friday Night Concert - The Martin Paris Band
5:30 PM to 7:30 PM
Fri, Aug 30, 2019
Venue:
Robert Hall Winery 3443 Mill Road Paso Robles, CA
Contact:
Tasting Room 805.239.1616 ext 13,
tastingroom@roberthallwinery.com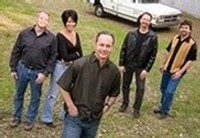 The Martin Paris Band plays a variety of music genres including Classic Rock, Pop, and Country. With a fun and energetic song list audiences find the music upbeat and danceable. Their music offers a variety and something for everyone to enjoy. Come join us in the Courtyard for wine, live music and local food! The Choco's will be here serving up delicious meals for our guests.We'll have wine by the glass or bottle and our famous Frosé!
---
October 2019
Harvest Festival - Carnaval!
5:30 PM to 8:30 PM
Sat, Oct 19, 2019
Venue:
Robert Hall Winery 3443 Mill Road Paso Robles, CA
Contact:
Tasting Room, ext 13. 805-239-1616,
TastingRoom@roberthallwinery.com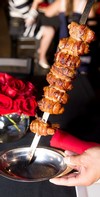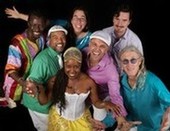 We invite you for an unforgettable evening! We're celebrating this harvest season Mardi Gras style with Brazilian style BBQ, live Samba music, dancers in full costume and, of course, your favorite award-winning wines. Join us and enjoy an all-inclusive evening starting with Happy Hour featuring authentic appetizers (stuffed mushrooms, Pasel de Quiejo and Brazilian croquettes) from 5:30-6:30pm.
Dinner will be buffet style (6:30-8:30pm) and includes a carving station of Brazilian Picanha with chimichurri, an array of salads (asparagus salad, Couve a Mineira, spicy vegetable shrimp salad and more) & sides (alfredo corn, queso fresco pasta, black beans, cilantro rice and jalapeno mashed potatoes). A variety of barbequed meats will be delivered to your table, including lamb lollipops, ribeye, filet mignon,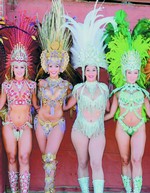 bacon wrapped chicken, New York steak, garlic parmesan chicken and more. If you still have room, a Brazilian dessert station will feature Canjica, sweet tamales, berries & cream cups and churros.
During this amazing feast, you'll be entertained by live Samba dancers in full costume and festive music by the band -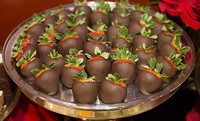 Sambada.You won't want to miss this fun-filled, colorful evening! Members $100, Non-members $120, Member Tables of 8 $695, Non-member Tables of 8 $895. Tickets are on sale now - click here. We hope to see you there!