Exclusive
Wine Club Member Events
There's always cause for celebration at Robert Hall Winery!
Bring your friends and join us for one of these fun events.
---
May 2019
Summer Wine Release & Pick Up Party
1:00 PM to 3:00 PM
Sun, May 5, 2019
Venue:
Robert Hall Winery - Terrace
Contact:
Julia Taylor (805) 239-1616,
cavernclub@roberthallwinery.com
Exclusive Wine Club Member Event
Join us Sunday May 5th for fun and festive pick-up party! Try the new releases while you enjoy the Mônica da Silva a Brazilian American musician from 1-3pm. Vegetable Butcher will be here serving up fresh Tamales!
Reservation Required
Complimentary to members (2 guests).
Want to to invite a friend? $35 per person.
As the name implies, Vegetable Butcher combines thoughtfully sourced premium meats and sustainable seafood found within the bounty of Central Coast farmer's markets. We offer vegan, vegetarian, and fresh ethnically diverse cuisine with a playful twist!
---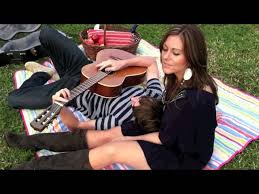 Mônica da Silva, is a Brazilian American singer-songwriter and musician, performing both as a solo artist and as a member of the indie duo Complicated Animals. Da Silva's sound can be classified as International Fusion, as it is influenced by Brazilian music, namely Bossa Nova, but also incorporates elements of Lounge, Electronica, Indie Pop, MPB, and Worldbeat.
---