Hall Ranch
A collection of unique, estate vineyards & terroir merged to showcase the best of Paso Robles. Hall Ranch is made up of four different estate vineyards totaling 150 acres, all farmed with sustainable practices. Twelve different grape varietals grow on Hall Ranch.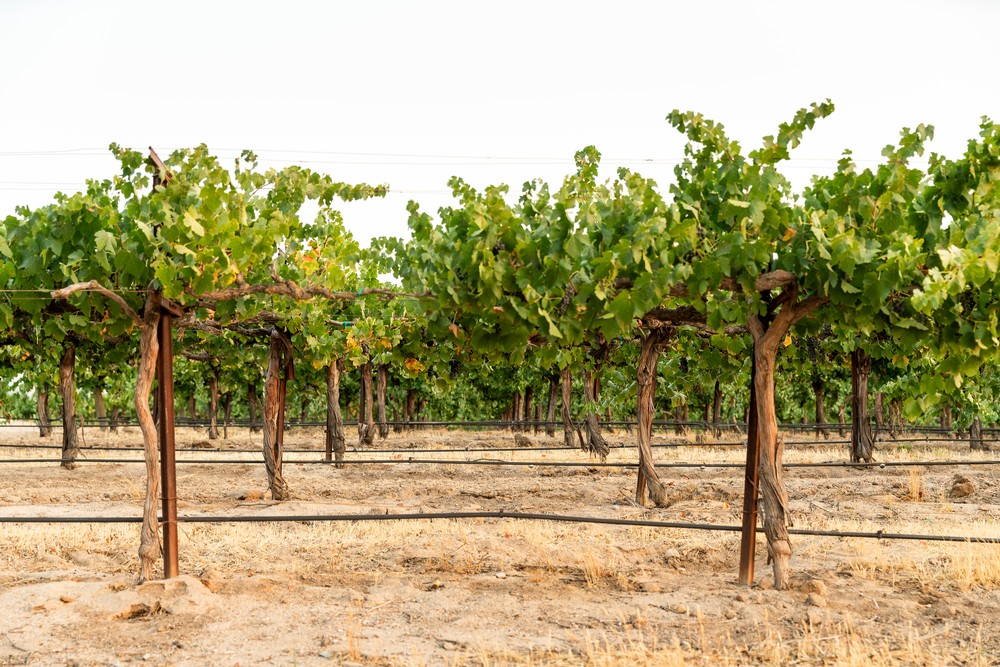 Monahan Vineyard
The Monahan Vineyard is located due east of the winery in the rolling hills of the Estrella Plain. These hillside soils are made up of the highest and oldest terraces and soils of the Estrella and Huerohuero river confluence. The vineyard is planted to Cabernet Sauvignon and Petite Sirah. This 48-acre planting is one of our newest vineyards and is home to the Hall Ranch Orchard Cottage.
Terrace Vineyard
The Terrace Vineyard is found on the rolling terrace situated above the southern bank of the Estrella River. Here the vines are rooted in porous sandy loam soils lain down by the Estrella moving in its course. The vineyard is planted to Cabernet Sauvignon, and Sauvignon Blanc. This 65-acre planting serves to broaden our palate by producing flavors that add the nuances essential to crafting wines of distinction.
---
Bench Vineyard
The Bench Vineyard wraps around the Robert Hall Winery and Hospitality Center, on the bench overlooking Huerhuero Creek. The soil here is an alluvial, stony, decomposed granite soil deposited by the Huerhuero as it cut its way through the area to drain into the Estrella River. This well drained soil is the home to clone 8 Cabernet Sauvignon and Syrah Noir vines that are inherently low yielding due to the rigors of the site. This 12-acre vineyard consistently produces some of our most intense and concentrated Cabernet Sauvignon and Syrah.
Brady Vineyard
Robert Hall Winemaker Don Brady's family vineyard shares the rolling young river terrace south of the Estrella just east of our Terrace Vineyard. This vineyard's soils are comprised of sandy clay loam alluvial terrace soils. This 18-acre vineyard is planted to Cabernet Sauvignon, Cabernet Franc, which serve to complement our other plantings of these varietals, and to Petite Sirah that further broadens the palate of varieties we have to work with.