Visit Us
In the Heart of Paso Robles
Reserve wines, wine & food pairings, cavern tours, barrel tastings & more!
Visit us or enjoy selected tasting-to-go experiences from the comfort of your own home.
---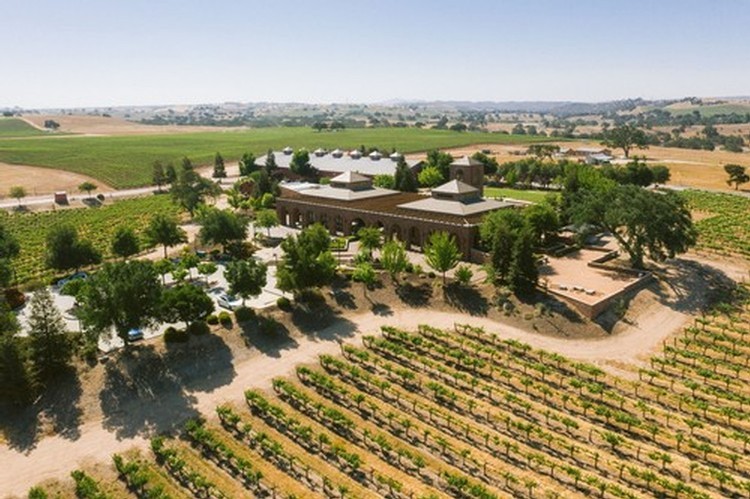 Open Daily | 10am-5pm
Reservations recommended to ensure availability - Please call for groups of 6+ guests
All wine & food services will be seated - No outside food permitted
---
Tasting Experiences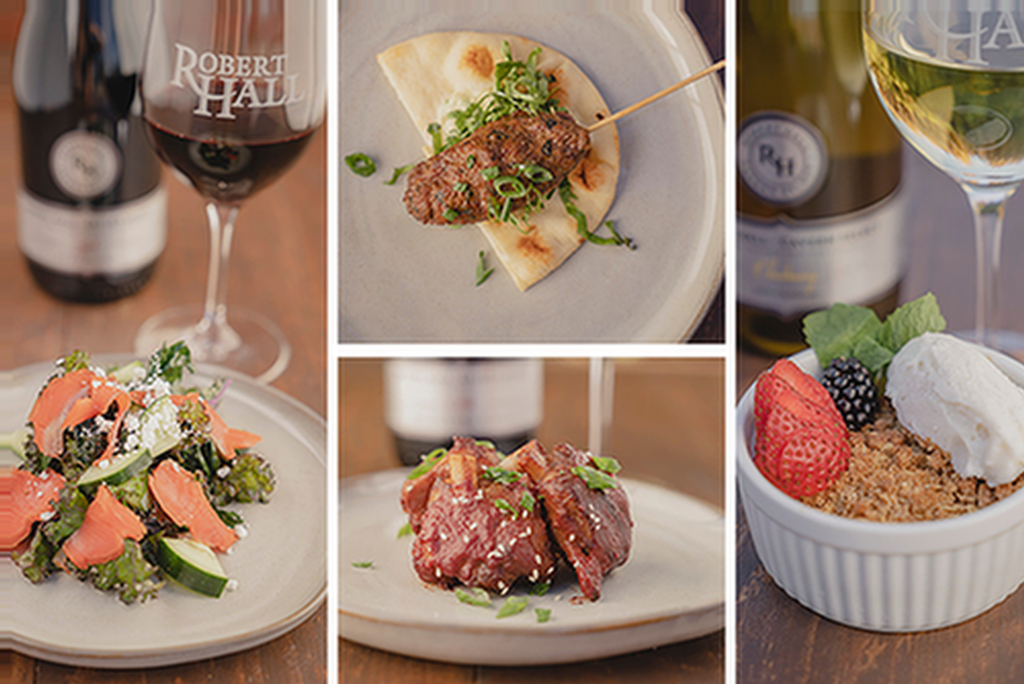 Wine & Food Pairing
Available Wednesday-Sunday | 10am-4pm
Excite your taste buds with our award-winning wines and gourmet menu prepared by Chef Mike Learned. Includes Cavern Select tastings expertly paired with seasonal dishes.
$35 Members | $49 Non-Members
**May contains nuts, dairy, pork & seafood. Please let us know prior to your visit if you have any allergies.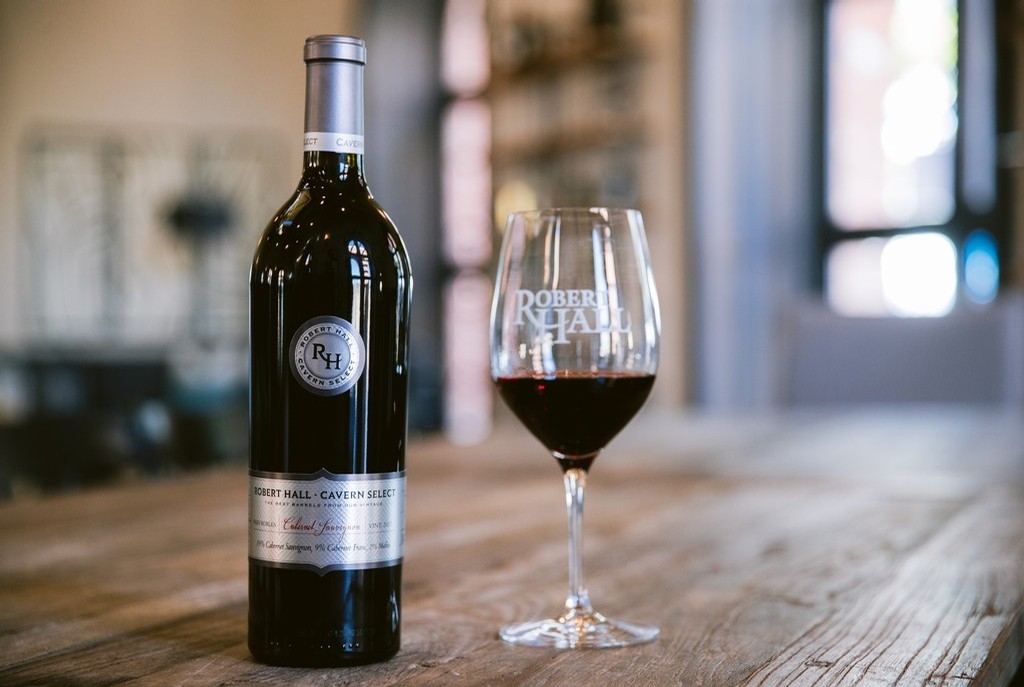 Wine Tasting
Enjoy our line up of award-winning Cavern Select wines.
Complimentary for Members | $20 Non-Members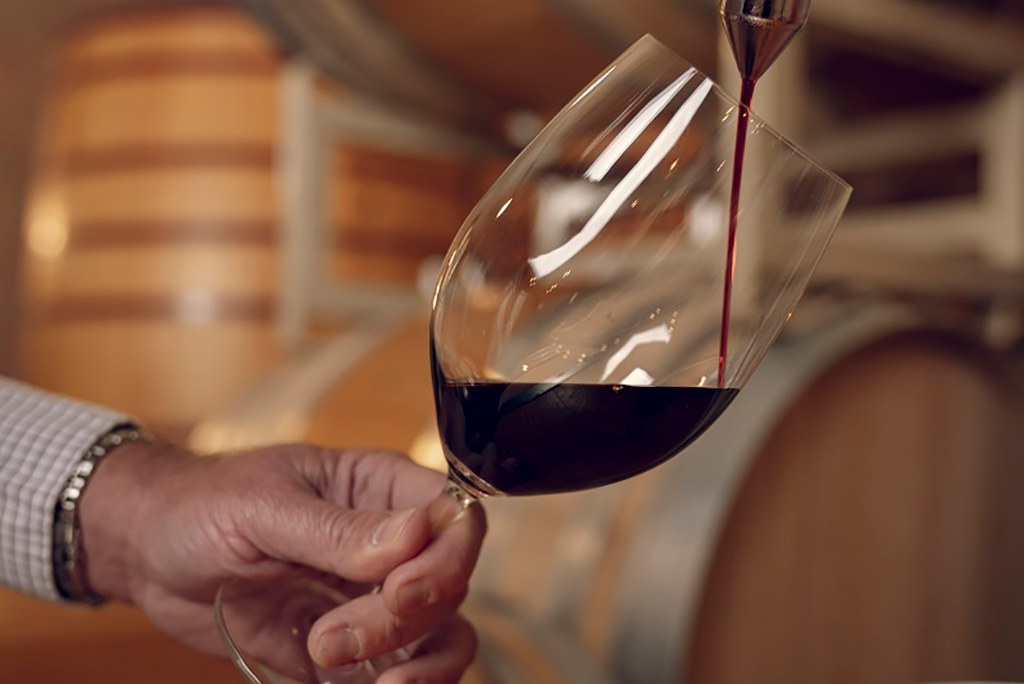 Barrel Tasting
Enjoy your time with us by experiencing a tour of our beautiful Cavern and estate grounds. Your tour begins in the tasting room, where you will be greeted with an exclusive Cavern Select Wine. Your personal tour guide will escort you around the estate discussing the history of Robert Hall winery and the Paso Robles AVA. The tour continues into our Cavern where we will discuss our barrel program, winemaking, and you'll sample a selection of two wines straight from barrel. Your tour will finish in the tasting room as a private seated tasting paired with a selection of cheeses and charcuterie.
24 hrs is needed for experience
Must be 21+
1.5 hours, $75 per person
$25 deposit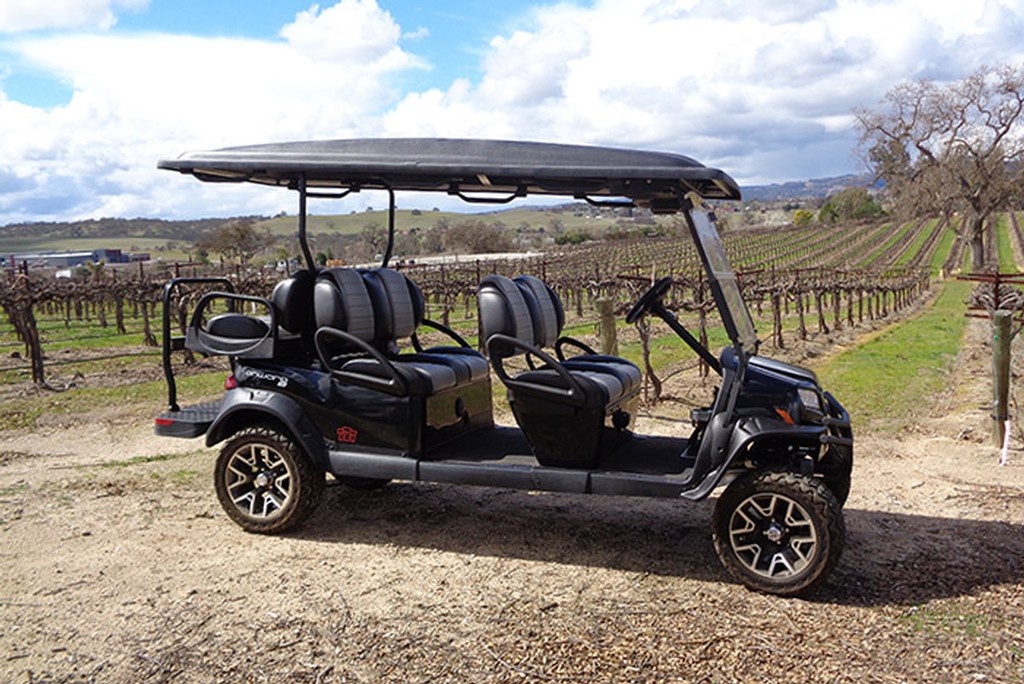 Estate Vineyard Tour
Begin with a taste of our featured Cavern Select Sparkling Grenache and learn about the history of Robert Hall Winery and the current state of the vintage.
We will then explore our estate with stops in the Bench and Monahan vineyards where we will delve into Paso Robles as a region and our exciting new regenerative farming practices program.
Guests will finish the tour with a private seated tasting and paired accompaniments created by Chef Michael.
2 hours | $75 per person (max. 5 people)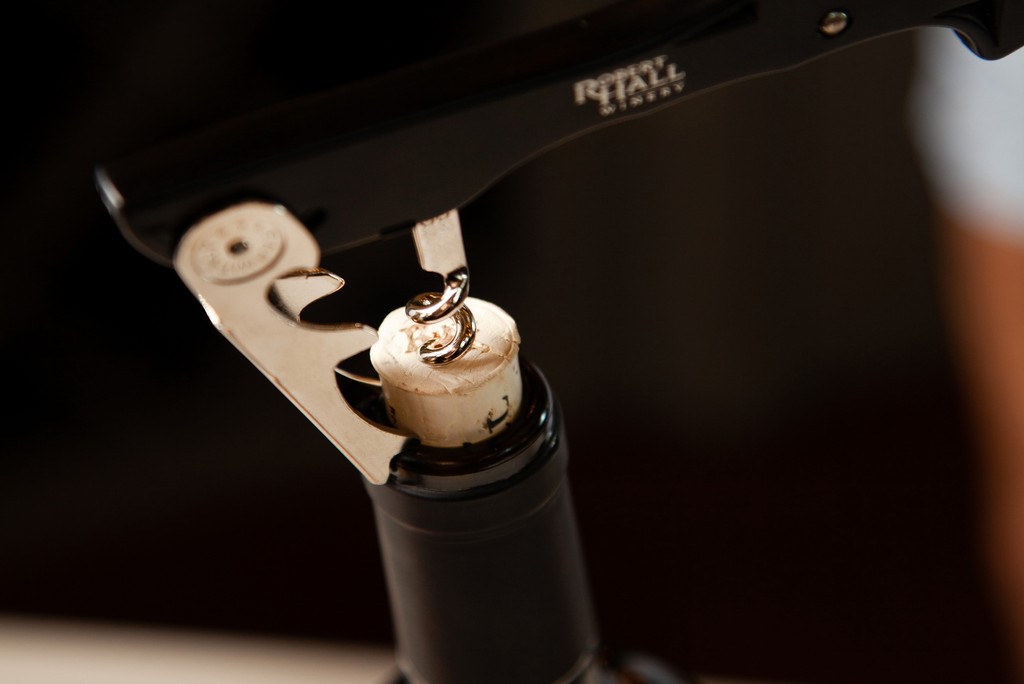 Wine Menu
RESERVE WINE FLIGHT

$20 per person
Complimentary for Cavern Club Members
Waived with 2 bottle purchase

WINES BY THE GLASS

Red Wines | $16
White Wines | $14

BOTTLE SERVICE

Prices vary by varietal
Please request menu for current selections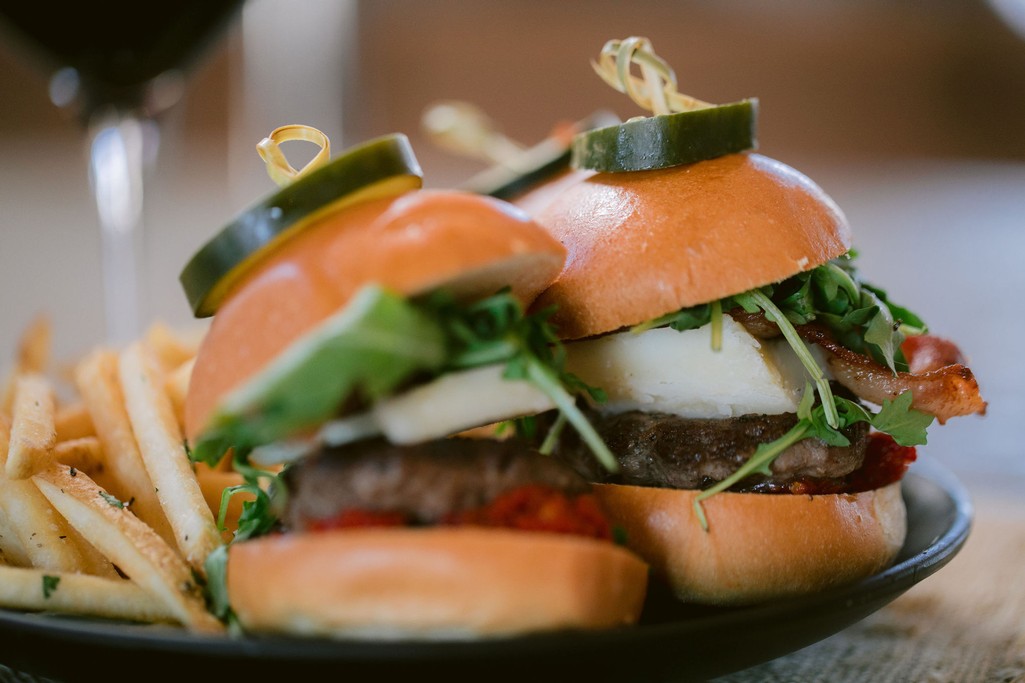 A La Carte Menu
Available Wednesday-Sunday | 10am-4pm
WATERMELON CAPRESE SALAD | $11
Slices of juicy seedless watermelon layered with fresh mozzarella and garden-fresh basil, drizzled with a balsamic reduction and fresh cracked pepper and sea salt.
BBQ CHICKEN FLAT BREAD | $15
Warm crisp flat bread brushed with our tangy GSM BBQ sauce and topped with fresh mozzarella, raw cheddar, pickled red onions, and Mary's organic free-range chicken, finished with a micro cilantro garnish.
CRISPY PORK BELLY BANH MI • $15
Kurabuta pork belly served on warm French bread layered with pickled heirloom carrots,
fresh cilantro, shaved watermelon radish, and cucumber, all drizzled with a sriracha aioli.
Served with a side of duck fat French fries.
TRIO OF VEGETABLE KEBABS | $12
A blend of mushrooms, bell pepper, summer squash and heirloom tomatoes sprinkled with our curry seasoning. Served with warm naan and house tzatziki.
CUBANO | $15
Slow braised Kurobuto pork on local French bread with prosciutto and Gruyère cheese with a spicy mustard and housemade dill pickles. Served with a side of duck fat French fries.
WAGYU SLIDERS | $15
A trio of wagyu beef sliders served on a brioche bun with housemade Chardonnay and sundried tomato jam, thick sliced bacon, raw cheddar cheese and Babe Farm baby arugula. Served with a side of duck fat French fries.
CHEESE & CHARCUTERIE BOARD | $25
A variety of cheeses, paired meats, nuts and dried fruits.
---
Health & Safety Regulations
Please maintain social distancing of 6' at all times.
Please adhere to all health recommendations put forth by the CDC regarding hand washing, face coverings, covering your cough, etc.
Masks are required except when seated at your reserved table.
If you or someone you've been in contact with has been sick or experienced COVID-19 symptoms within the last 14 days, we ask that you do not visit us at this time.
If you are at risk or do not feel comfortable visting the tasting room, we understand and recommend you continue to use our daily pick up options.