Welcome to the Robert Hall At Home Sessions!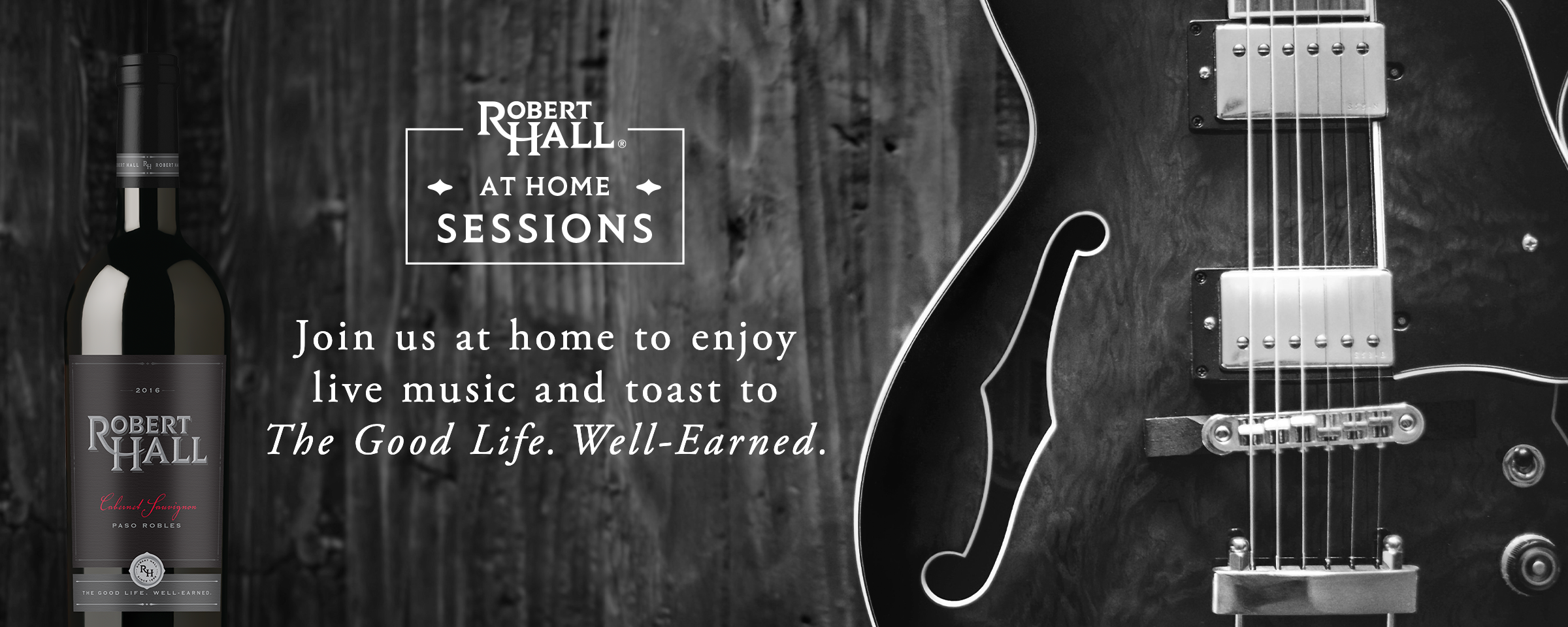 Our exclusive live-stream virtual music concerts, featuring an intimate experience directly from the artists' homes. We're excited to share this curated selection of the hardest-working, self-made musicians to entertain you with their songs and toast to The Good Life. Well-Earned.
CLICK HERE to Sneak Behind the Curtain for Exclusive Artist Q&A!
Click on each artist below to enjoy our special virtual concerts!

At Home Sessions
Welcome to our exclusive ROBERT HALL AT HOME SESSIONS, where we've curated incredible musical artists to perform from their homes live on Facebook!
These talented musicians have worked hard throughout their musical journey and will entertain you with their creative passion and tunes, and together, toast to The Good Life. Well-Earned.
Following the concert, we invite you to peek behind the curtain to hear select artists' stories as they share their inspiration for their music and more!
Listen
Check out a sampling of our At Home Sessions artists' music!