Join Us
There's always cause for celebration at Robert Hall Winery!
Bring your friends and join us for one of these fun events.
---
January 2018
Cambria Art Festival - Artists Faire & Wine Tasting
12:00 PM to 4:00 PM
Sat, Jan 27, 2018 - Sun, Jan 28, 2018
Venue:
Cambria Veterans Hall Cambria, CA
Contact:
Cambria Chamber of Commerce 805.927.3624,
info@cambriachamber.com
Stop by and try our latest vintages at the Cambria Art Festival Artists Faire & Wine Tasting in beautiful Cambria. We'll be pouring on Saturday 27th from 10-4pm and Sunday 28th from 12-4pm at the Vet's Hall. Sip wine from local wineries while you explore the artwork from local artists. Proceeds benefit the Chamber of Commerce and the Allied Arts Association.
February 2018
Chocolate Festival at Vina Robles
5:00 PM to 8:00 PM
Sat, Feb 10, 2018
Venue:
Vina Robles Tasting Room 3700 Mill Road Paso Robles, CA
Contact:
Vina Robles 805.227.4812,
info@vinarobles.com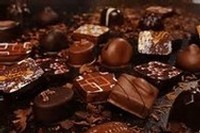 Stop by and try our wines at the Vina Robles Chocolate Festival. Indulge in wine and port tasting, along with chocolate confections and baked goods created by local vendors. Live music tops off this benefit for Big Brothers Big Sisters of San Luis Obispo County. We hope to see you there! Visit www.vinarobles.com for tickets.
March 2018
Vintage Paso Weekend - March 16th-18th
10:00 AM to 5:00 PM
Fri, Mar 16, 2018 - Sun, Mar 18, 2018
Venue:
Tasting Room 3443 Mill Road Paso Robles, CA 93446
Contact:
Jesse 805.239.1616 ext 13,
tastingroom@roberthallwinery.com
Join us Saturday from 1-3pm for live festive music and a delicious array of gourmet cheeses from Vivant Fine cheese. Our newly released Cavern Select Zinfandel will be available to taste during this fun-filled weekend.
All Weekend: Enjoy select wines from our Tasting Room menu and then join us in our gorgeous state-of-the-art wine cavern to sample a sneak peek of 3 unreleased wines straight from the barrel ($15/pp) We'll be offering spectacular wine specials for the festival weekend, please inquire when visiting. It's an excellent time to stock your cellar with award-winning wines!
April 2018
10th Annual Wine 4 Paws Weekend
10:00 AM to 5:00 PM
Sat, Apr 7, 2018 - Sun, Apr 8, 2018
Venue:
Robert Hall Winery Tasting Room
Contact:
Jesse 805.239.1616 ext 13,
tastingroom@roberthallwinery.com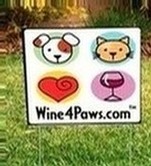 Wine 4 Paws is a weekend when Central Coast Wineries join together to help our four-legged friends at Woods Humane Society, combining wine and animals. Visit our winery on April 7th-8th, make a purchase, and we will donate a portion of our proceeds to Woods. Come taste some wine, play bocce ball, and enjoy the view on the Terrace during Wine 4 Paws weekend at Robert Hall Winery. We hope to see you there! Visit Wine4Paws for more information