Group Visits
We look forward to hosting your group during your next Paso Robles wine outing!
We kindly require reservations for groups of 8 or more.
---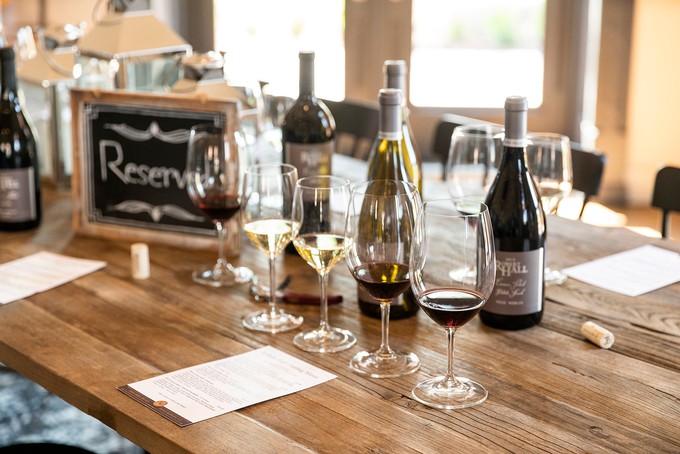 Whether you are searching for a casual tasting with friends or an ellevated wine country experience, Robert Hall Winery would be honored to host you and your guests for your next group gathering!
Join us in our gorgeous tasting room where your wine attendant will guide you and your guests through award-winning Cavern Select wines. Next, proceed with a tour of our beautiful, underground wine cavern and state-of-the-art production facility.
Group experiences are only offered by reservation and are subject to availability. To book your Group Reservation, please contact the Tasting Room at (805) 239-1616 ext. 13.
Pricing
Groups up to 10: $15 per person
Groups of 11-20: $20 per person
Groups of 20+: $25 per person
**Please allow approximately 1.5 Hours for your visit. 72 hour+ advance reservation is required. No reservations after 3:00pm. A credit card is required to confirm reservations. Automatic 18% gratutity will be placed on groups of 10 or more. Cancellations with less than 48 hours notice are subject to a 50% cancellation fee.